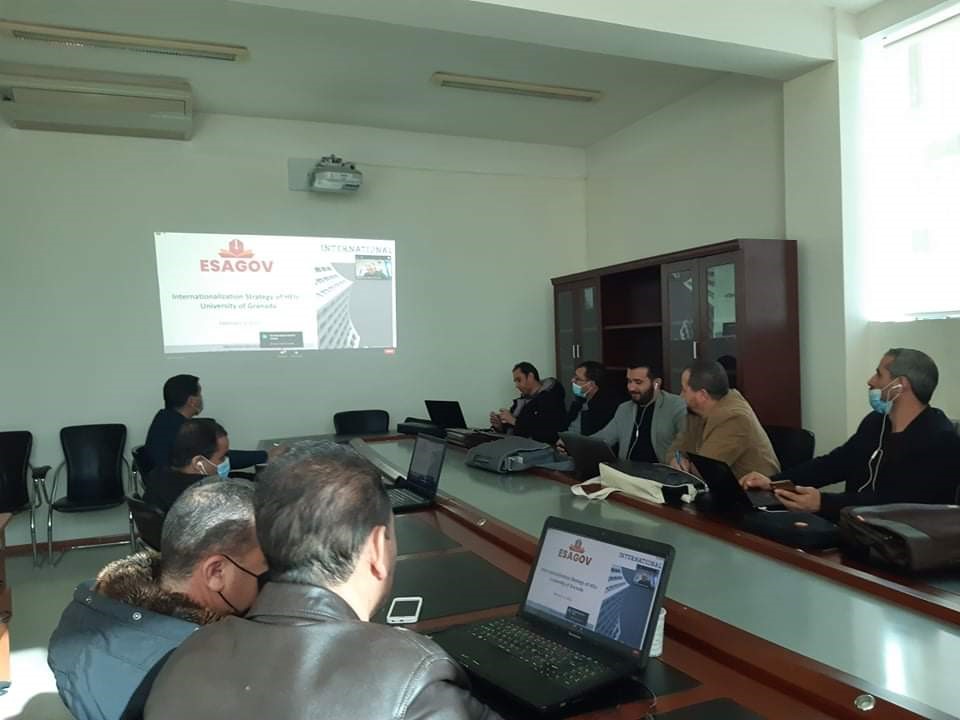 As part of WP4 Local Training, 4 transversal webinars were organized for managers, academic and administrative staff from the 12 partner higher education institutions. These webinars were an introduction to the work of WP4, which will be followed by the development of an online course on the Moodle platform and then by workshops organized across the 12 HEIs.
Thursday January 13th: Introduction to the quality approach in Algeria, RNAQES, self-evaluation. Expert speaker: Abdelkarim Herzallah
Thursday, January 20th: Evaluation models in the various strategic areas to be governed. Expert speaker: Mohamed Lerari
Thursday, January 27th: Classification of procedures and identification of personnel for accreditation and assessment processes. Expert speaker: Abdelkarim Herzallah
Thursday February 3rd: Internationalization of universities – Samira Chader, Deputy Director of Cooperation and Research Programs, MESRS, Wenceslao Martìn-Rosales, Academic Director of Internationalization at the University of Granada, Marcello Scalisi, Director of UNIMED.
Around 250 participants took part in these Thursday meetings, testifying to the need for training and the interest in issues relating to the quality approach and school projects.