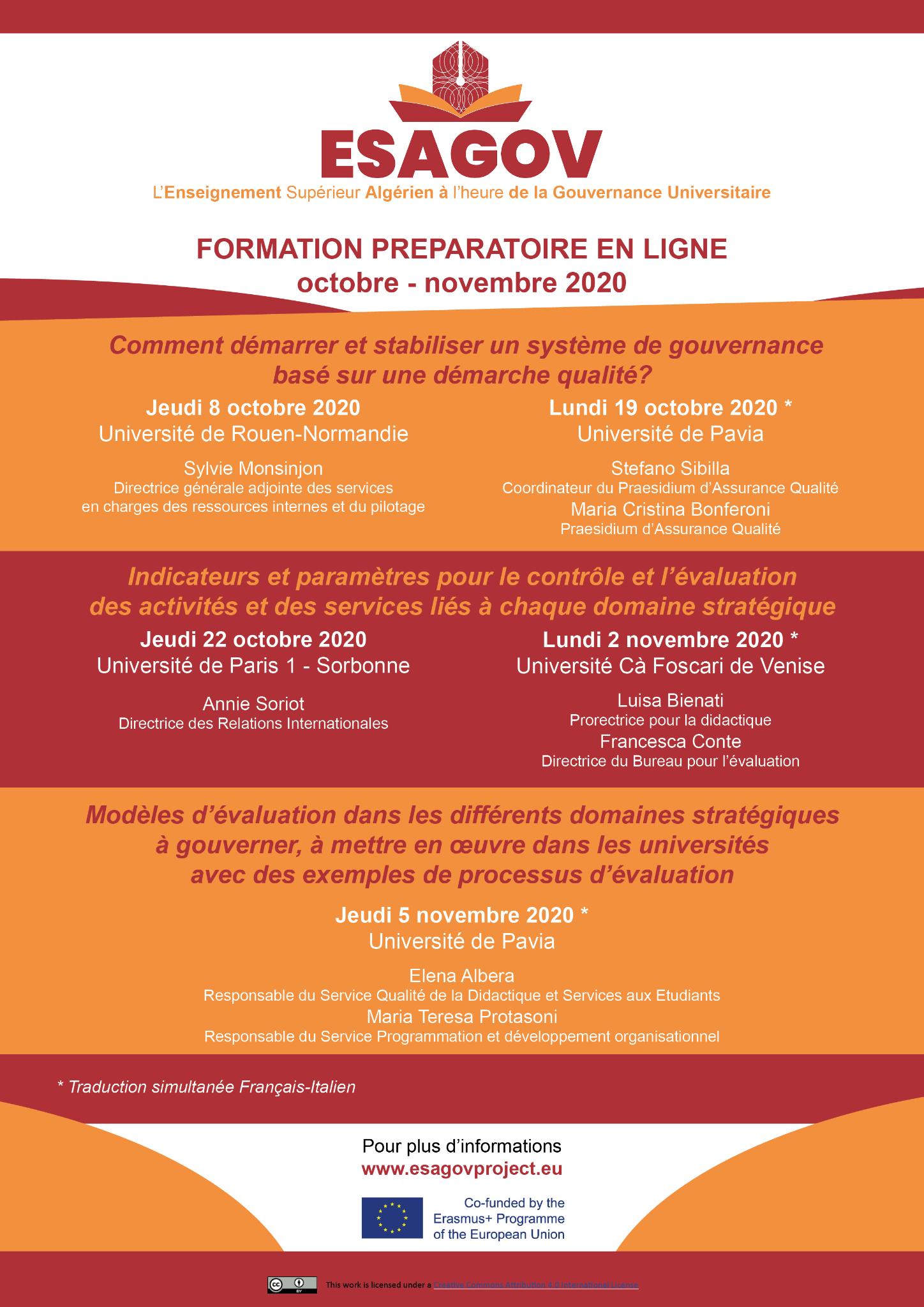 Due to the restrictions imposed by the COVID-19 pandemic, the ESAGOV project partners have had to adapt the training activities planned as part of Work Package 3, and in particular those of the training course that was to have taken place in Venice in September 2020 .
A preparatory online training course was therefore organized to introduce Algerian universities to the practices put in place by European partner universities around the quality approach, indicators and parameters, and models for evaluating activities and services.
5 webinars took place between October and November 2020, with experts internal to each European university, according to the following schedule:
"How to start up and stabilize a governance system based on a quality approach" by the University of Rouen-Normandie (October 8th) and the University of Pavia (October 19th)
"Indicators and parameters for monitoring and evaluating activities and services related to each strategic area" by Université Paris 1-Sorbonne (October 22nd) and Cà Foscari University, Venice (November 2nd)
"Evaluation models in the various strategic areas to be governed, to be implemented in universities with examples of evaluation processes" by the University of Pavia (November 5th)
More than 60 representatives from Algerian universities and the Ministry of Higher Education and Scientific Research took part in the five training webinars, having the opportunity to exchange and deepen certain points with the European experts.